Skin is one of our primary sense organs that protect the human body against heat, light, injury, and other sorts of infections. The function of the skin is not only limited to these it also maintains and regulates the body temperature and fats. But over the course of time, our skin becomes vulnerable and suffers major consequences that change the overall appearance.
Being expert professionals for a very long time, we understand the significance of the skin in transforming the overall look of an individual. Therefore we advocate some of the best skin treatment procedures that can enhance or restore the appearance of an individual.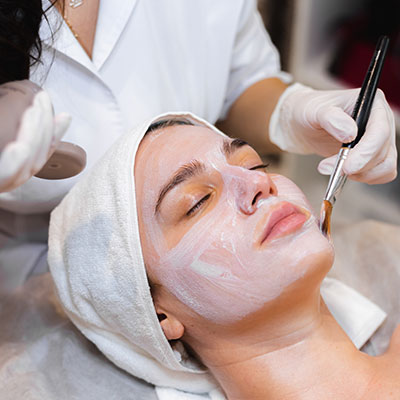 Why do people undergo Skin Treatment?
• To improve the skin structure
• To get a smoother skin
• To get a younger look
• To eliminate all skin diseases
Interested in Discussing? Click Here
I do not try to change the body that God gave you but restore youthfulness that has been lost.

Dr. Amit Kr. Choudhary
Skin Treatment Procedures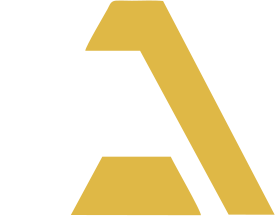 These are some of the treatment procedures covered under this department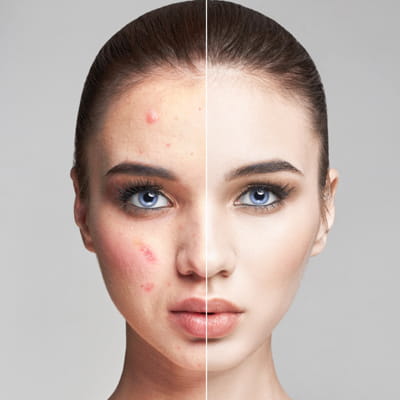 Acne & Acne Scar
Acne is a skin condition that is very common amongst teenagers and young adults. It mainly occurs when hair follicles are plugged with oil and dead skin cells. Acne is the real cause behind whiteheads, blackheads, or pimples. But acne is not only the problem. After being removed, it leaves marks all over the place and destroys the overall look of the skin. Therefore, laser treatment with the high-intensity pulse of light is used for the cure of both acne and acne scars.
Free from acne and acne scars
Brighter glow on the face
Rise in confidence and personality
Healthy and glowing skin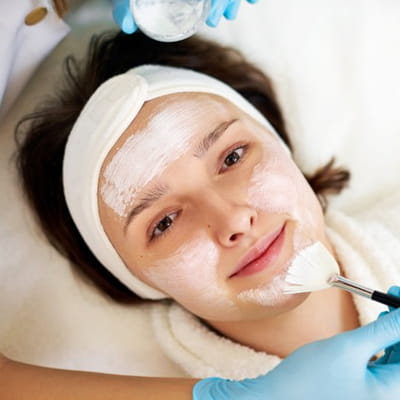 Chemical Peels
Chemical peels are a very common medical procedure performed in plastic surgery clinics. In this procedure, a chemical peel is placed on the top of the skin to eliminate dead skin cells settled on the topmost part of the skin. This is also used to treat other skin abnormalities such as pigmentation or uneven wrinkles.
Relief from all skin irregularities
Complete fresh and renewed skin
Relief from dead skin cell structures
No pigmentation and wrinkles on the skin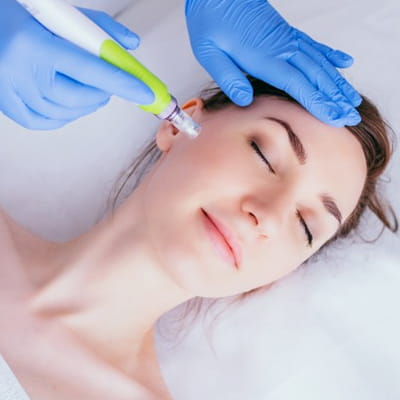 Micro-Needling
Micro-needle is a minimally invasive procedure that treats skin abnormalities through collagen production. This is mainly done to reduce acne scars and stretch marks.
Complete improvement of the skin
Relief from ugly acne and stretch marks
More aesthetic look
Healthy looking skin structure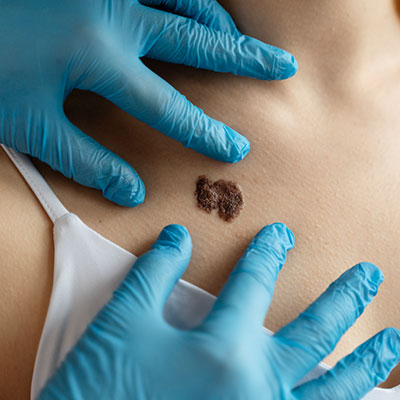 Mole Excision
Mole Excision is a medical process of removing moles and minimizing scars. The mole is removed carefully through surgical instruments depending on the condition of both the mole and the patient.
Relief from unwanted or cancerous mole
Reduced scar in the body
A spot-free skin
Enhanced beauty with more appeal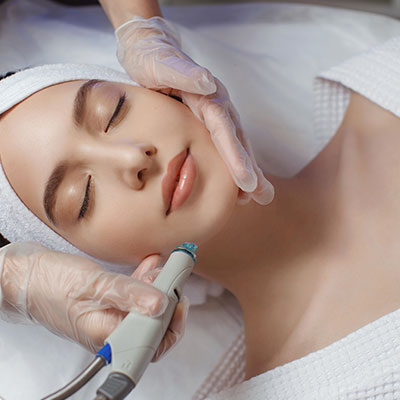 Medical Facial
A medical facial is the complete analysis of all your skin irregularities. It is done by expert medical professionals who treat the skin right from the inside out and provides long-lasting and visible restoration and rejuvenation of your skin's health.
Overall improvement of the skin health
Better conditioning of the skin
Improved skin cells
Relief from all skin problems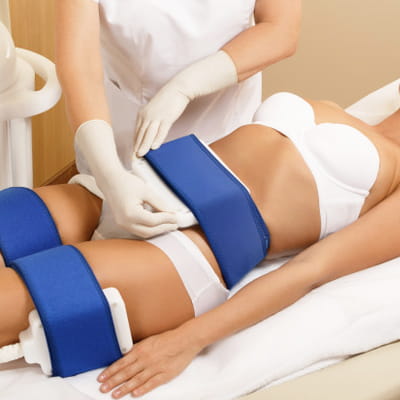 Cryolipolysis
Cryolipolysis is a medical procedure in which cold temperature is used to cut down the fat cells. The main objective of this procedure is to spare the skin structure from injuries by freezing the fat cells.
Relief from excess fat cells
Proper aesthetic looking skin
Proper definition of the skin
Proper prevention from injuries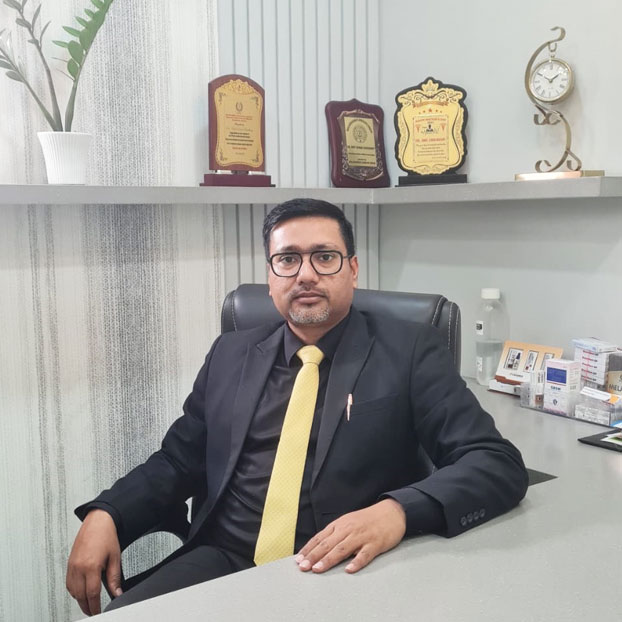 Dr. Amit Kr. Choudhary
MBBS, MS, M.Ch, Board Certified Plastic Surgeon
REG. No - MCI/11-39356
What are the capabilities and limitations of skin treatment procedures?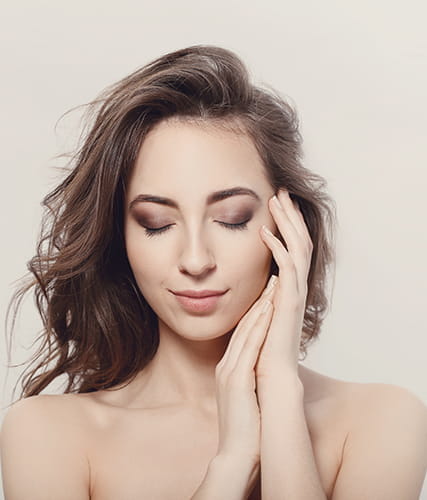 Capabilities
• Can give you enhanced physical health
• Can provide you improved confidence
• Can provide you high-quality skin surface
• Can provide permanent results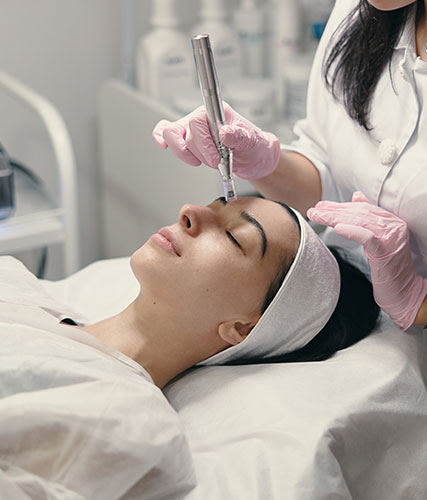 Limitations
• A very expensive procedure
• Cannot give you a totally different skin structure.
• Can take some recovery time according to the patient's condition.
Frequently Asked Questions
The recovery depends on the age, condition and degree of damage on the skin.
Yes, numerous skin treatment methods are implemented that can eliminate your scar forever.
These are the most common skin treatment procedures-
Acne & Acne Scar
Chemical Peels
Micro-Needling
Mole Excision
Botox & Fillers
Medical Facial
Cryolipolysi
Client Testimonials
Dr. Amit Kr Choudhury helped me to survive from the burden of body shaming. His procedures did wonders and today I have a much leaner body.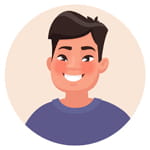 Kalpesh Mishra
Jalpaiguri
Dr. Amit procedures are nothing short of a magic that gives people their dream body shape. Thank you for helping me getting my confidence back.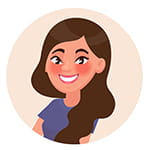 Deciding to go for plastic surgery to treat my scars was the best decision of my life. Thank you Dr. Amit for this wonderful gift.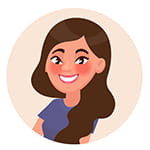 Wridhhita Chatterjee
Siliguri